Here is baby J in some of the items with which commentors suggested he be photographed. May I present: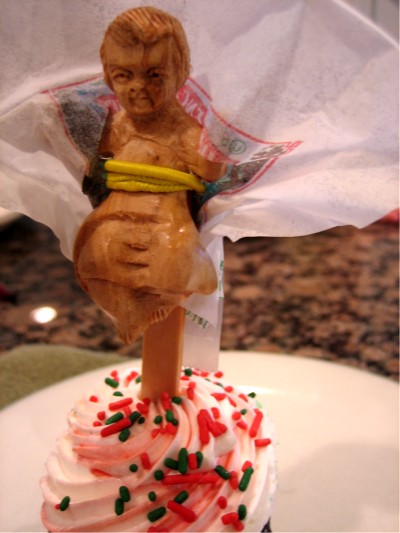 Greased Jesus Christ on a popsicle stick! And also on a cupcake!
Yeah. That little coat he is wearing is a butter wrapper to signify the greasy goodness of baby J. Although the back of that ensemble is kind of worse than having a 'kick me' sign the way it got folded: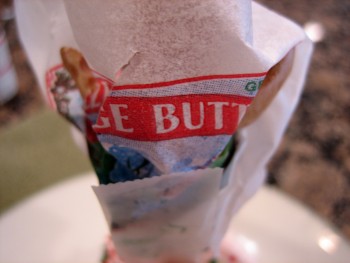 (See the Jayster's 'butt' there? Me too.)
Baby J and I feel our only regrets thus far are not being able to procure a tiny crutch or miniscule pogo stick to add to the picture as was recommended by some brilliant commentors.
Because if we had? Holy Greasy Jumping Jesus Christ on a Popsicle Cupcake Crutch! We would totally have a picture of what everyone should say if they ever hit their thumb with a hammer in the exact moment of hearing the news that Jamie Lynn Spears is pregnant and also, the dog farted a really nasty egg fart when you started cursing.