You all are so wise in the previous comments. I am astonished with your wisdom, Internets: If it makes you crazy to keep the Tiny Wooden Lord of the Manger in a dusty drawer? Well then, don't. Fo' Shizzle, my Annizle. Make Crazy your monkey instead of you being its.
So welcome to what is now going to be the Sporadic Updates About When Baby J Ran Free. Just remember: No matter what happens, at least he is not locked in a dresser drawer, forced to subsist on dust bunnies and paper clips until reuniting with his family Dec. 24th.
Here he is taking in the wildflowers and sunshine after 11 months in the garage: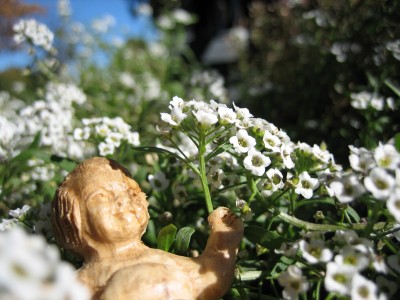 Also, just for giggles, here he is playing charades for Julie: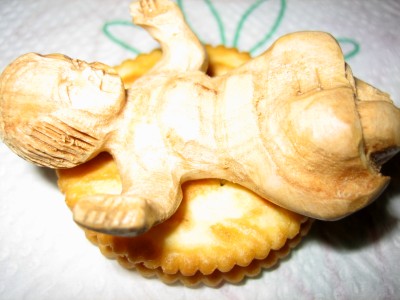 I guessed, 'putting on the ritz!!!' but it was informed my answer was incorrect.
And finally, here he is after we got joking, and Baby J whipped out this lesser known cursing depiction: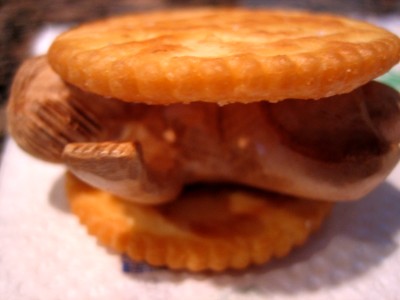 Yeah. It's a Christ on a cracker sandwich. Buttery, buttery blasphemy. I'm so glad he's road tripping it this year! I can just tell we are going to be B.F.F.